WELCOME TO IMS2023
Welcome to IMS2023 in sunny San Diego. It is the first time since 1994 that IMS has been held in San Diego, and we aim to make IMS2023 a show to remember. We are planning a live, in-person conference with an exciting technical program, with the Coolest Ideas under the Sun, and great networking opportunities for attendees and exhibitors, to re-establish old connections and make new ones.
At IMS2023 we will have several focus themes to highlight a number of areas of RF and microwave engineering that are of topical interest or impact. These themes are:
Systems & Applications
The development of RF, microwave, mmWave, and THz systems continues to expand in several areas, with many application examples. This broad topic can encompass design from semiconductor through device/module to the overall system and applications. We are giving particular focus to:
Wireless Communications, including 6G developments, Wi-Fi, RF and microwave system-on-chip integration, massive MIMO systems and subsystems, and more;
Wireless Power Transfer;
Automotive Systems;
Model-Based Systems Engineering, including Digital Twins;
Space
In this area of Aerospace, we are specifically calling out 'Space' as a focus theme. This can include such topics as satellite communications, design for reliability, radiation hardness, internet of space systems, CubeSats…
Biomedical Applications
Illustrating the use of RF and microwave techniques and technology in biomedical applications.
These technical themes will be identified with different days of the conference, to form a 'Systems Forum', and will comprise special Focused Technical Paper Sessions, Panel Sessions, Invited Speakers, and Workshops. The Exhibition will feature a Systems Pavilion illustrating several practical examples of RF through THz systems and applications.
We are encouraging more participation from industry, as attendees, as exhibitors, and as presenters of technical papers and workshops. We will continue the Industry Showcase, which is a reception where presenters from industry can present a poster to highlight their work and their company. There are also contests for best industrial paper, and best advanced practice paper, with the top three ranked papers awarded a full-page ad in IEEE Microwave Magazine or Microwave Journal. And new this year we have the 'Early Career' best paper competition for authors with less than ten years' professional experience, to encourage our young engineers. Of course, we have a full menu of student events, including design competitions, best paper awards, and social events, and continue to welcome our academic participants.
IMS is co-located with the RFIC Symposium, and the ARFTG microwave measurement Conference, and in 2023 we are also co-locating with the IEEE Women in Engineering International Leadership Conference at the Hilton Bayfront Hotel, IMS2023 conference headquarters.
The location of IMS2023 is the San Diego Convention Center, located on the bayfront, adjacent to the Gaslamp Quarter, which is the lively social center of San Diego, with plenty of restaurants for all tastes. San Diego is home to some famous landmarks: USS Midway, Balboa Park, San Diego Zoo, and SeaWorld; and cool beaches. San Diego is also at the border between North America and Latin America. One of our conference themes is to highlight RF and Microwave research in Latin America, and we will have a Latin America flavor to social events throughout the week.
We look forward to meeting you in San Diego, 11-16 June 2023!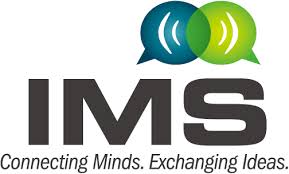 Please, send Your request here and we'll make the meeting possible!